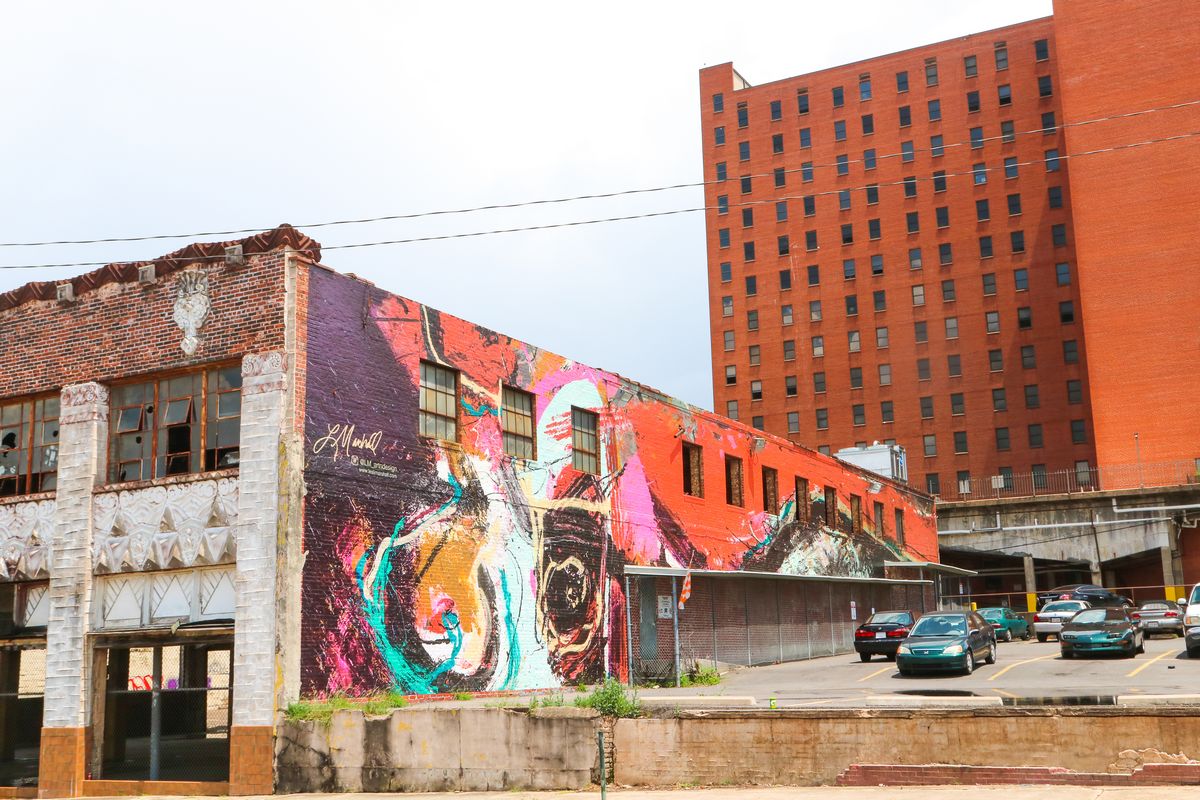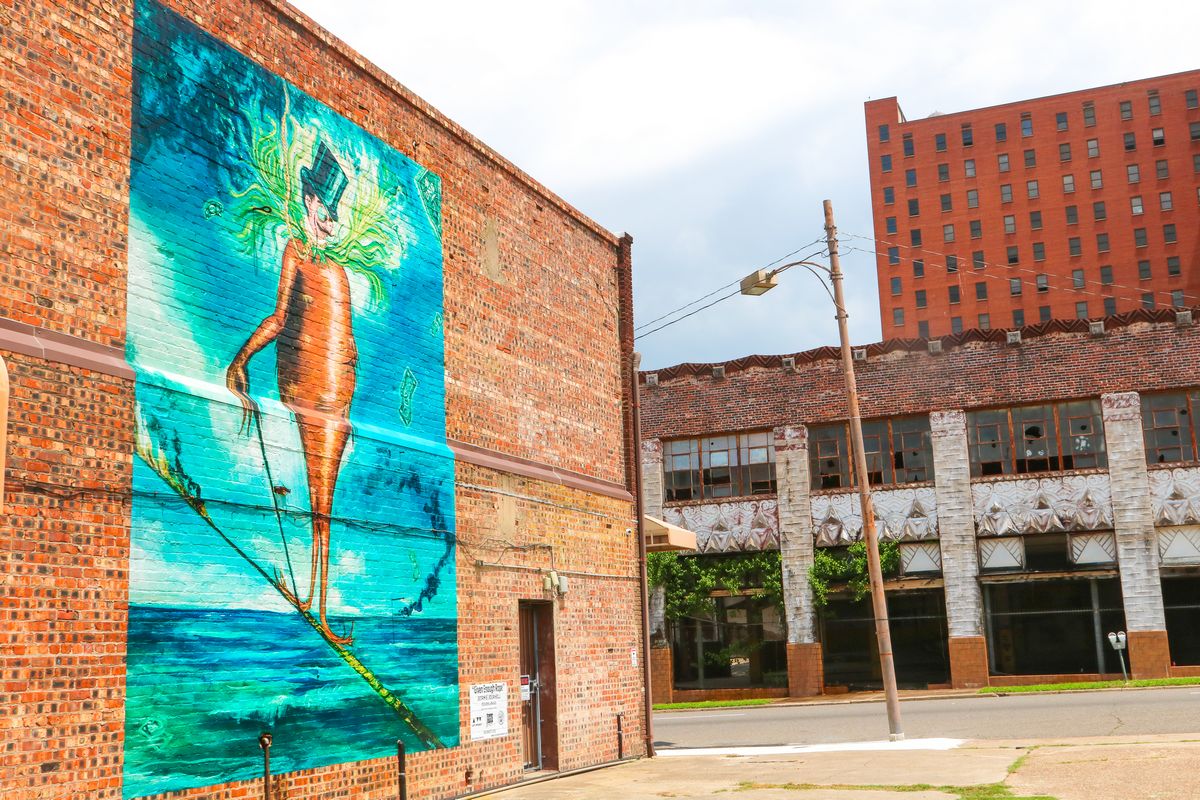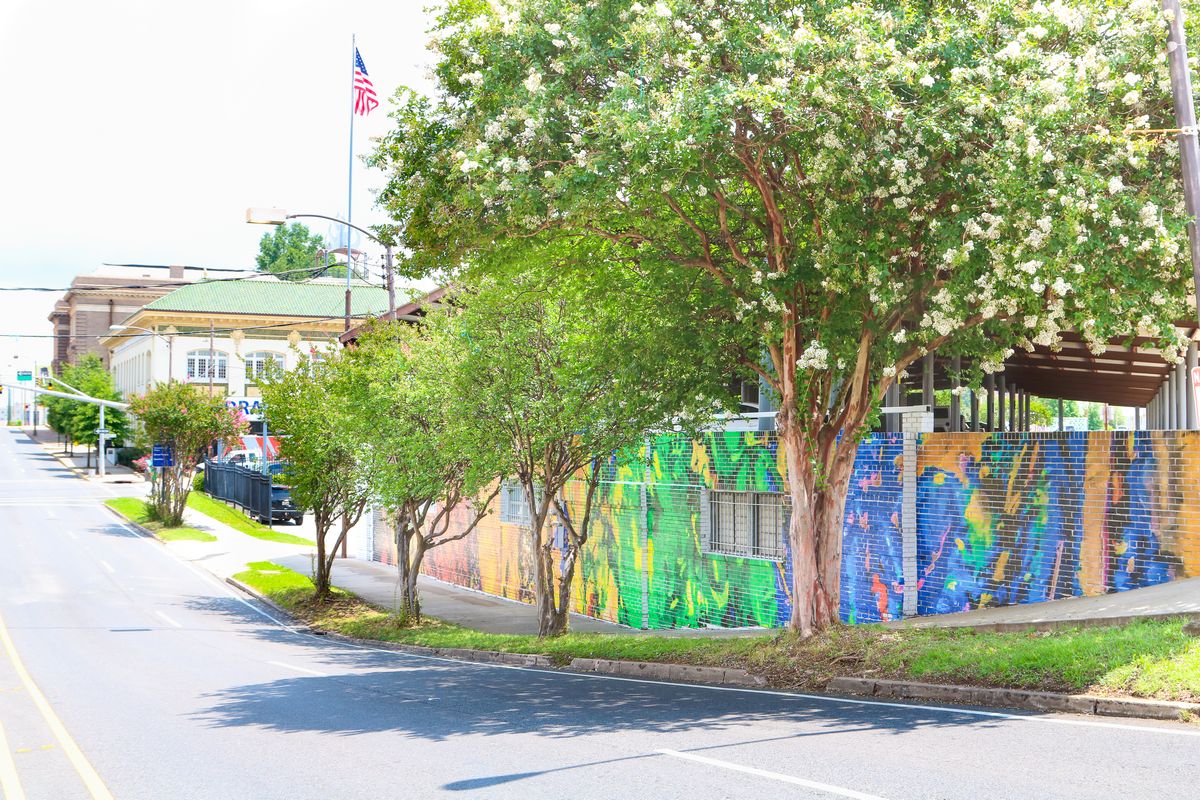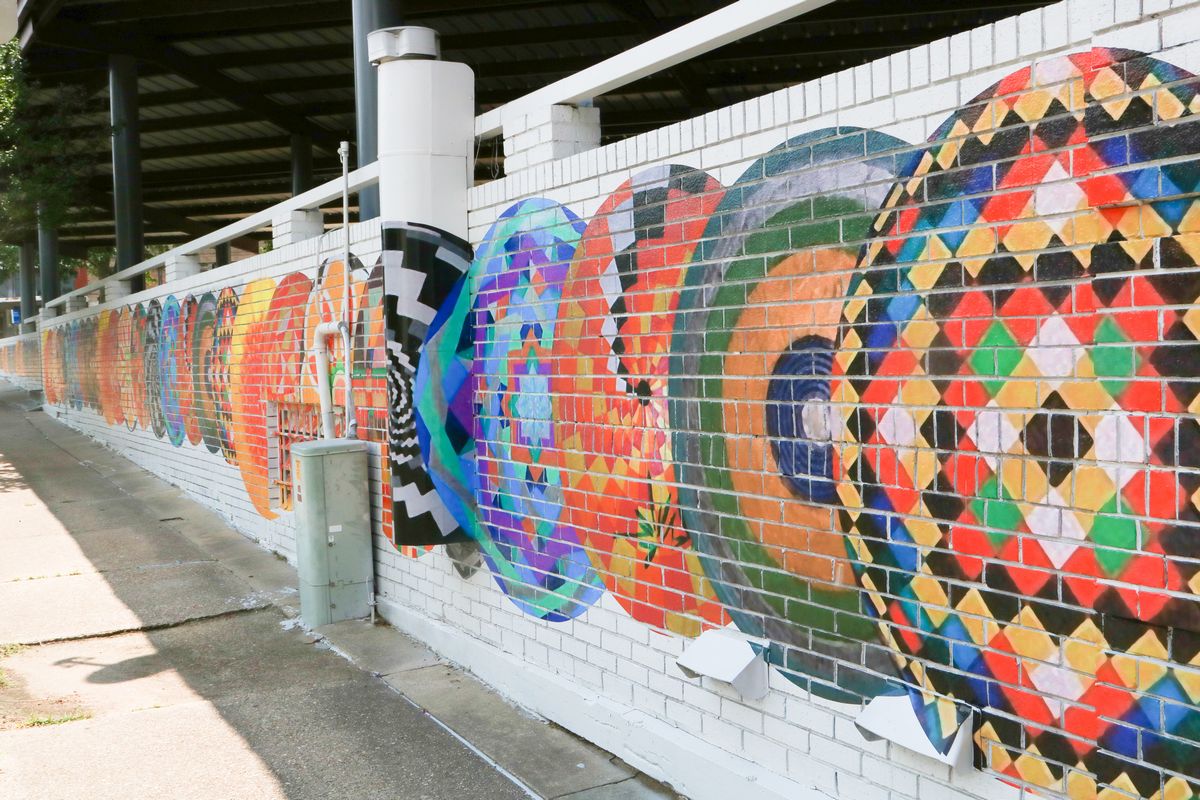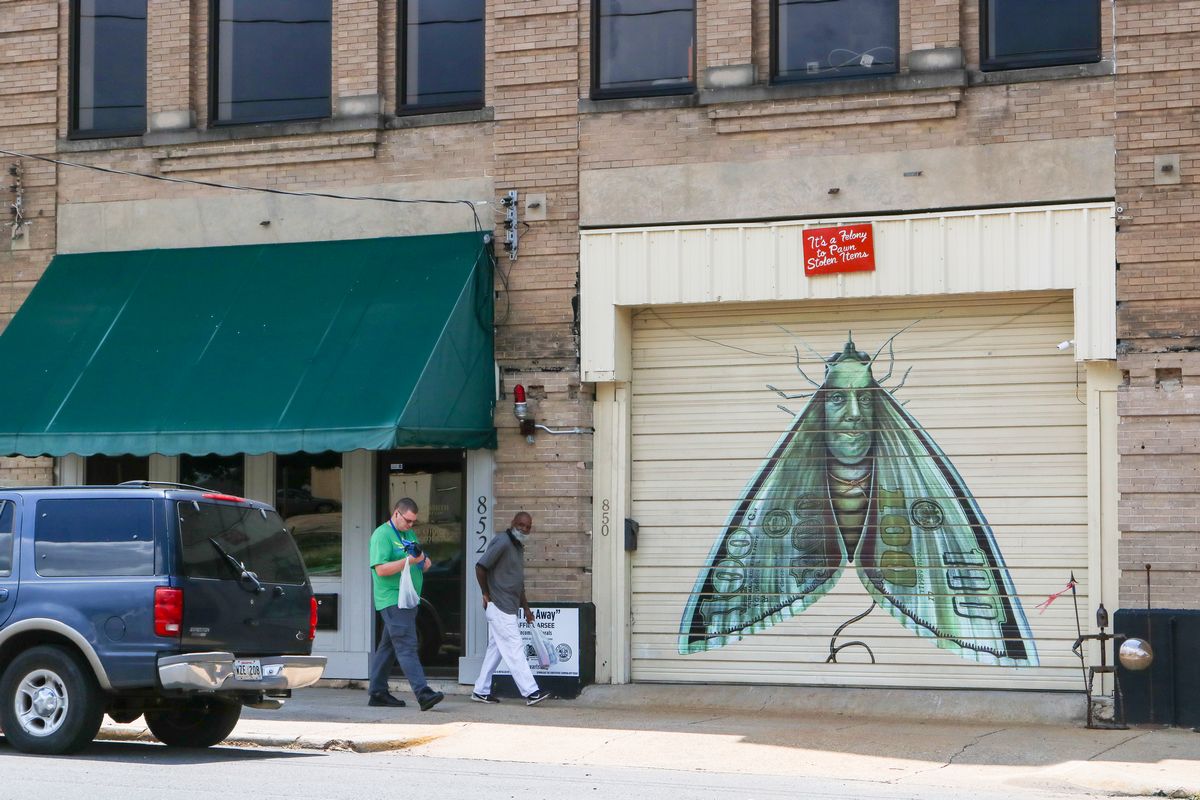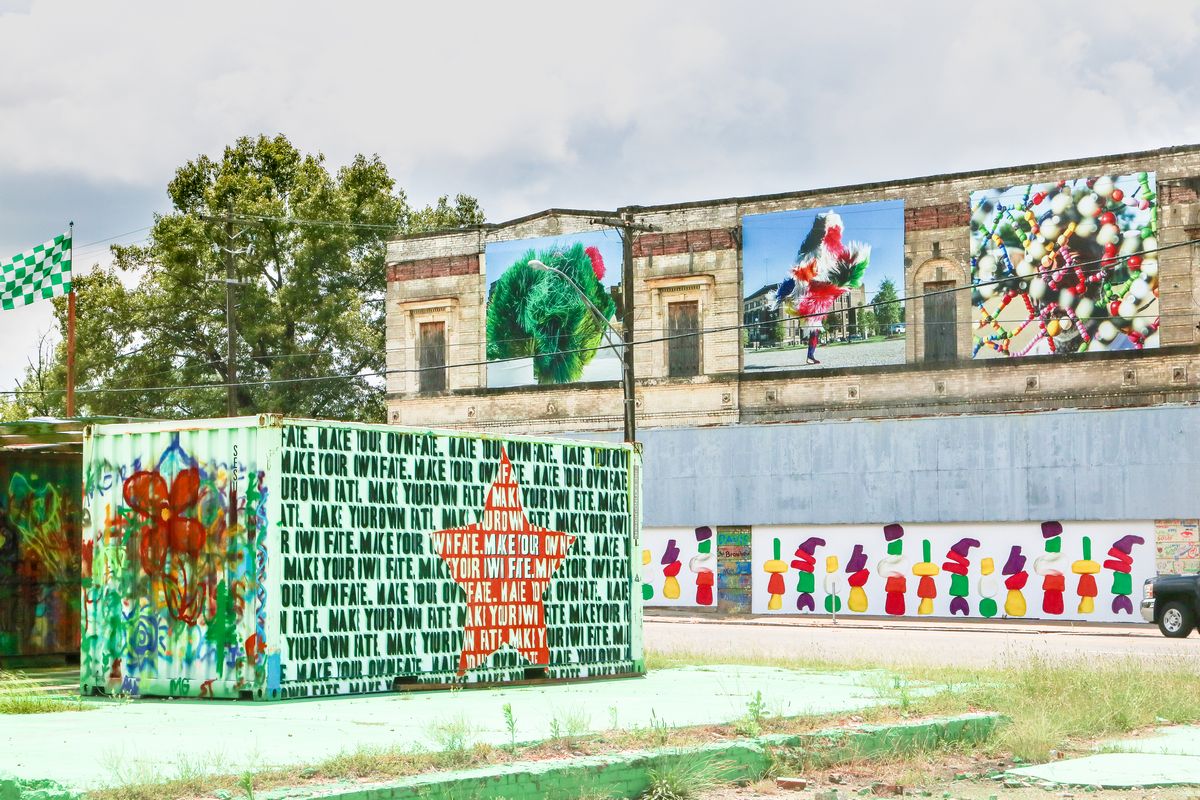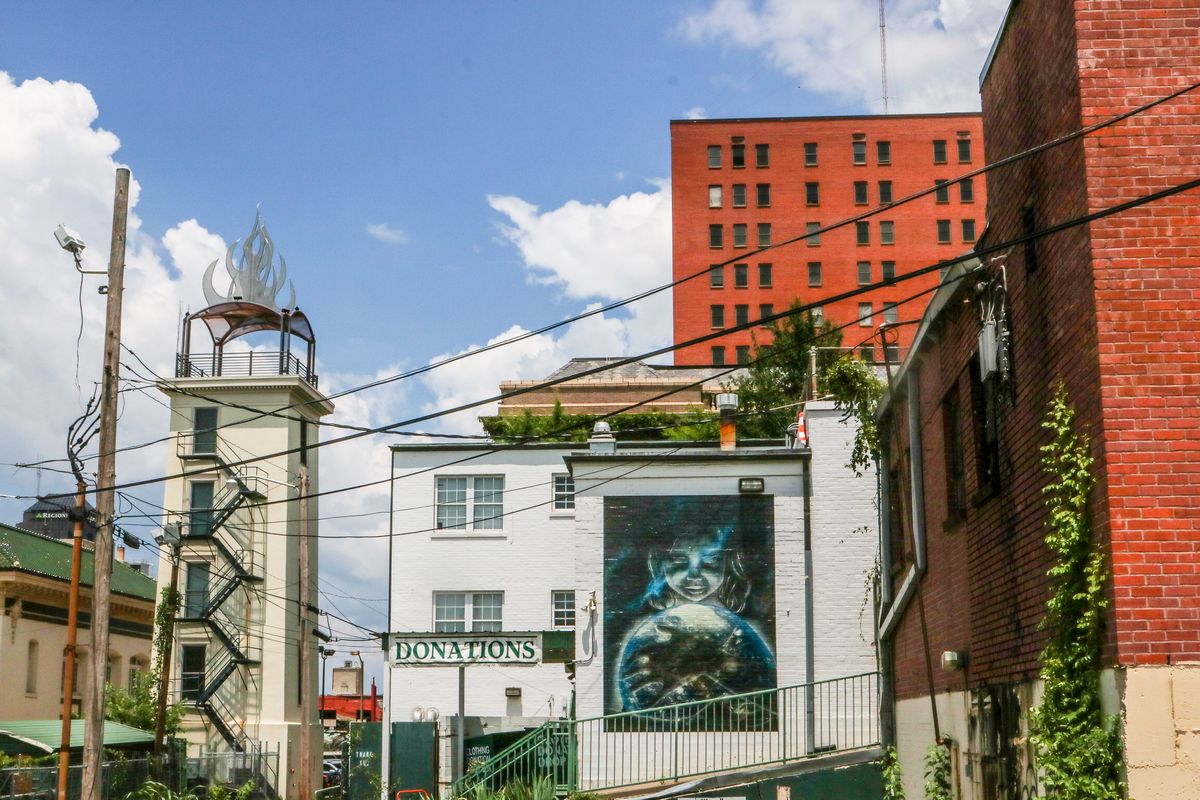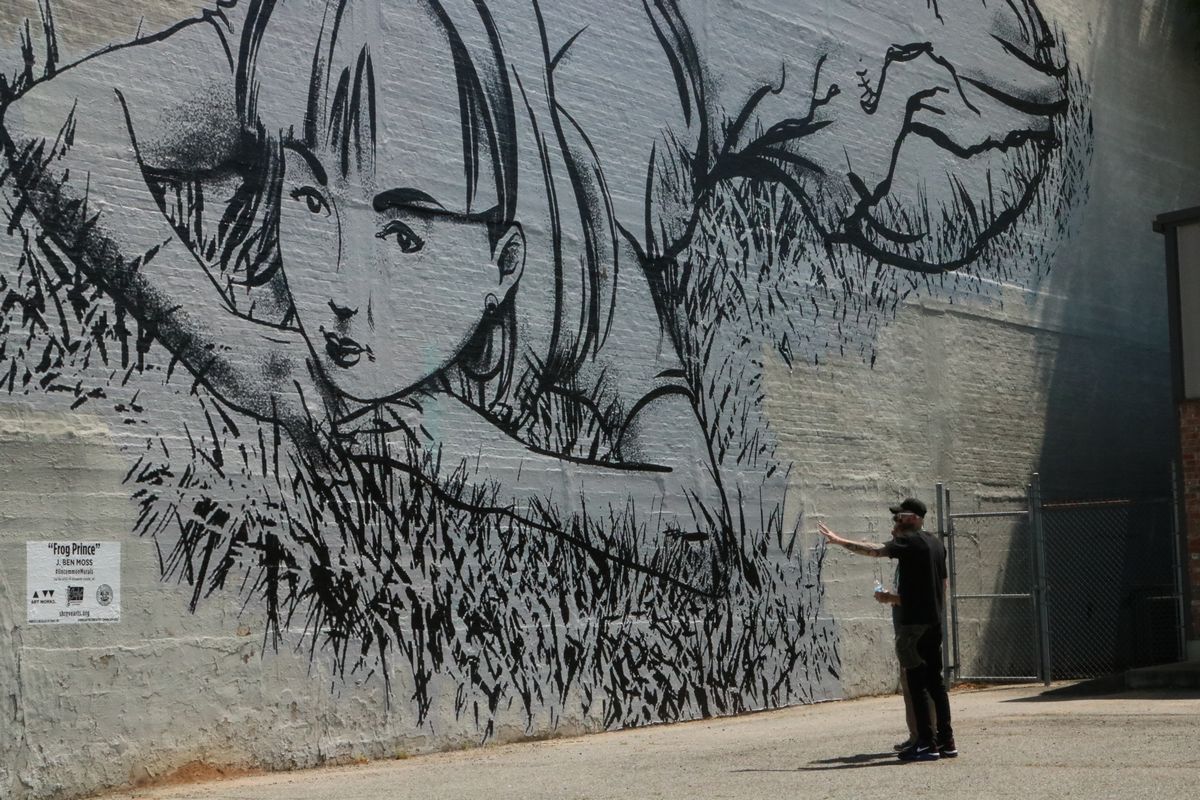 UNSCENE!
UNCOMMON MURALS
SHREVEPORT COMMON UNVEILS 12 UNCOMMON MURALS designed by area Artists and installed on buildings throughout the 9-blocks of Shreveport Common!

Looking to the vibrancy of the DEEP ELLUM – 42 Murals Project - in Dallas, SRAC brings renowned Dallas Curator and mixed media artist Lesli Marshall as the UNCOMMON MURALS "Residency Artist" working with area Artists and "Sign It, Inc." to transform artworks to become large-scale vinyl installations with a 3-5 year life span!
Lesli Marshall recently curated and created the Art for the corporate offices of FACEBOOK in Ft. Worth! Meet Lesli and see her full wall mural installation on the Andress-Ford Building on Common Street during the BIG SCENE!
UNCOMMON MURALISTS/ MURALS
Lynn Laird,
"Unstrung"
Fairmont Apartments, 726 Cotton St.

Kathryn Usher,
"Non-binary"
800 Block of Texas AVENUE

Tama Nathan,
"All There Is"
Korner Lounge, 800 Louisiana AVENUE

James Marks,
"Red Star of Fate"
800 TEXAS AVENUE

Whitney Tates,
"Home"
Providence House, 814 Cotton Street

Lesli Marshall,
"Imprints"
ANDRESS FORD Building, COMMON STREET
Taffie Garsee,
"I'll Fly Away"
Garage Door, 800 Block of Texas Ave.

Lisandra T. Di Liberto Brown,
"Brown / Marrón"
Billboard, 800 Block of Texas Ave.

Brett Malone,
"Mandala Parade"
600 Common St.

MC Rollo,
"Abstract 178"
600 Common St.

Jeormie Journell,
"Given Enough Rope"
718 Crockett St.

J. Ben Moss,
"Frog Prince"
DATASTOR, 919 Texas Ave.